ABOUT THE ARTIST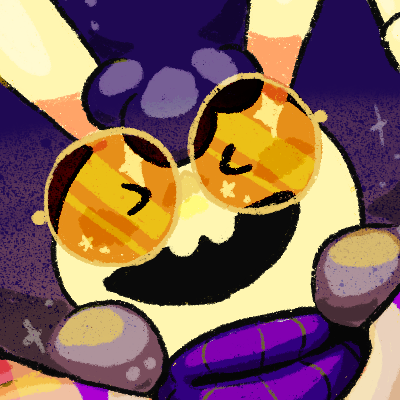 Kris ★ 1998 ★ Non-Binary★ They/Them


---
Heya!
I'm Kris and I'm a freelance illustrator an variety streamer from Califonia, US! I've been drawing consistently since I was about 5 or so, and I started taking art seriously when I was around 18! I've been active online since 2009. I'm also really, really enthusiastic about space, aliens, and worldbuilding!
I'm currently working on two webcomic projects, named Caltonia and Star Quest, with the former planned to launch in late summer 2022. I'm also working on a future illustrated novel named Endaria. You can learn more about these projects in Webcomics!
My largest project, the Cinnaverse, is at the heart of what I do! It's a worldbuilding project I started between 2009 and 2011 and acts as an extended hub for all of my stories. You can learn more about the Cinnaverse in the Cinnaverse tab!
Why Neocities?
I created this site to originally be an archive for my art I've posted online, when I began storing my art on deviantART. I wanted to post my art online, but...I didn't want it to only be hosted on social media. So that's where this idea came up! Funnily enough, when I was a kid, I'd spend hours combing through sites like Suta-Raito and had dreams about creating my own site. Guess that dream came true!
Here's some other places you can find me at!:
Organized in terms of most to least active!
you are paleturquoise
#AFEEEE

Your dominant hues are green and blue. You're smart and you know it, and want to use your power to help people and relate to others. Even though you tend to battle with yourself, you solve other people's conflicts well.

Your saturation level is low - You stay out of stressful situations and advise others to do the same. You may not be the go-to person when something really needs done, but you know never to blow things out of proportion.

Your outlook on life is bright. You see good things in situations where others may not be able to, and it frustrates you to see them get down on everything.

the spacefem.com html color quiz