Back from Break
May 19, 2022
Long time no see!! Hope you're well~ This month I've been on a hiatus and trying to take it a little easier so I don't burn myself out! I spent about 10 days out of town and I got back on Tuesday. It was nice getting out of the house and being on my own for a bit! One of these days I'll move out. >:0 I don't know when but I hope it'll be within the next few years!
Some new art dropped!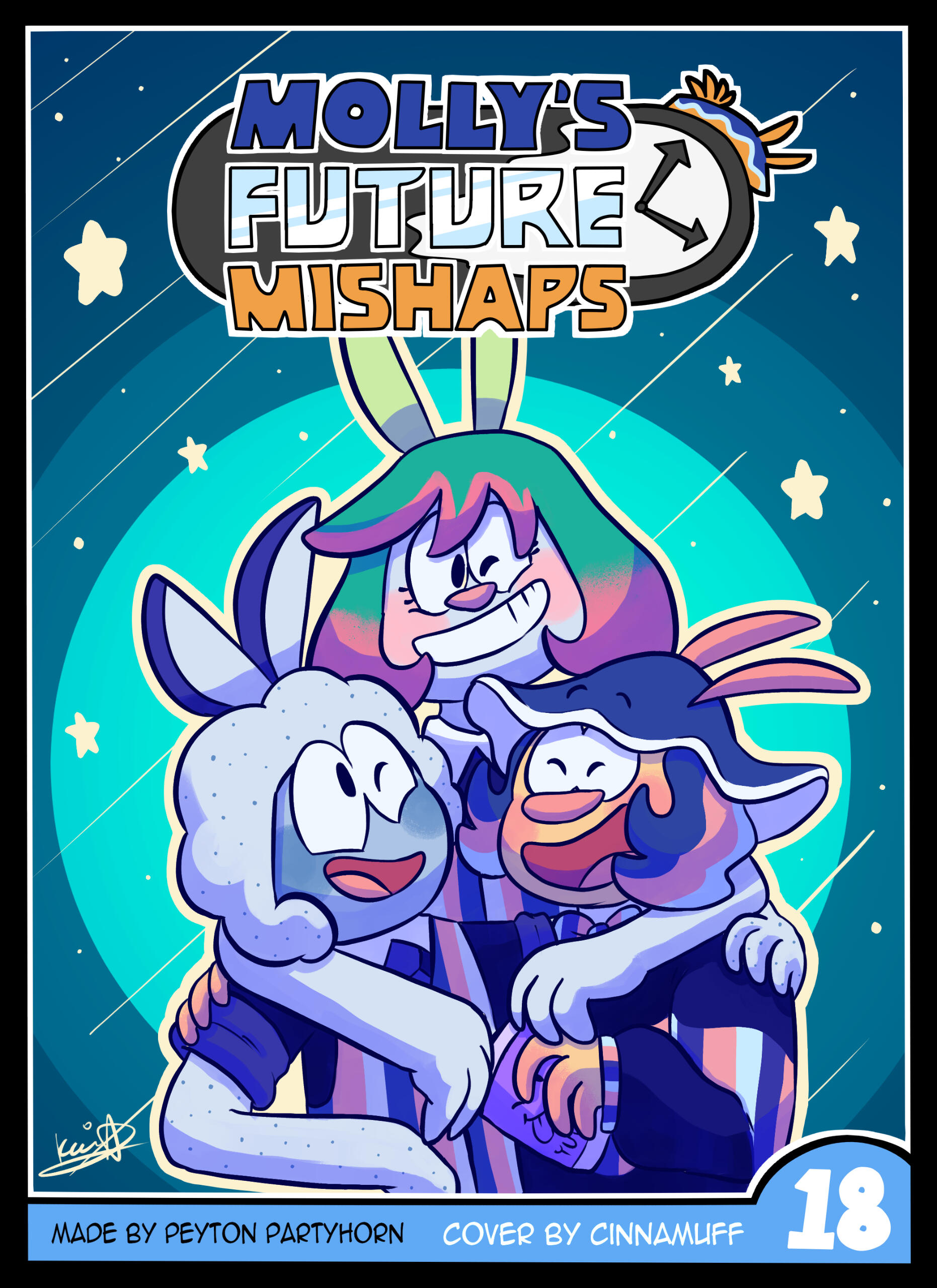 This is a cover for my friend Peytonpartyhorn's webcomic, Molly's Future Mishaps! It's one of my favourite comics and it was an honor to create a cover for it! You can read the chapter here!